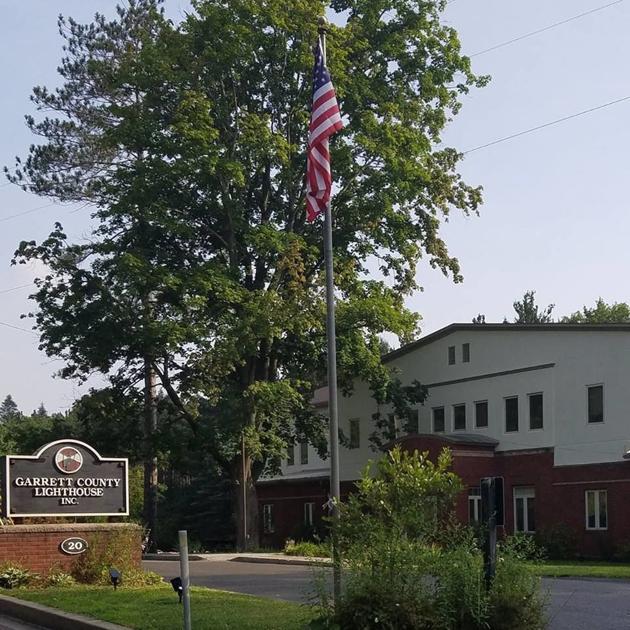 OAKLAND — The Garrett County Lighthouse Inc. operates with a mission to provide personalized psychiatric rehabilitation services to those with serious and persistent mental illness through empowerment and community integration.
According to Amy Fike, executive director, the organization has been incorporated since 1992, but has been in operation under other aliases since the late 1980s.
"We strive to decrease client hospitalizations and increase each client's overall quality of life," Fike said.
She noted that the current location at 20 E. Oak St. was built in 1995, with an expansion built some years later. One of the old Carnation Milk buildings was just to the side of what is now Safe Harbor, one of the organization's crisis houses.
Currently, GCLH has three programs that are available to clients 18 and older.
A Psychiatric Rehabilitation Program is a day program that operates Monday through Wednesday from 8 a.m. to 1 p.m.
Services provided during the program include case management and advocacy, medication monitoring, life coaching and independent living skills and recovery and wellness. This portion includes rehabilitation activities directed towards development of restoration skills and community integration.
Crisis and Respite Services are open 24 hours a day, seven days a week. The program is designed to provide assistance to those with a chronic mental health illness to help prevent frequent psychiatric hospitalization.
The Residential Rehabilitation Program provides goal directed Psychiatric Rehabilitation and integration into community life.
Clients are provided a home-like environment located within the community where the clients can develop daily skills needed for independent living.
Fike noted that GCLH is also working to partner with Ideal Options to provide Medication Assisted Treatment at the main office on Tuesdays and Thursdays. This program has not yet been released to the community.
According to Fike, GCLH currently provides services to just under 100 individuals on a regular basis.
"This does not include crisis clients, as these clients may not be retained in the program for ongoing services," she said.
Multiple layers of staffing in the program include Behavioral Health Technicians, Case Managers, Program/Rehabilitation Coordinators and Directors.
The board meets every two weeks to review director reports, discuss and approve policies and other tasks.
"The board of directors are a big part of our organization," Fike said. "They all have either a background in nursing, behavioral health or are employed at other partnering agencies."
She noted that the board president is also active with the Treasure Chest. This is a gift shop that is located within GCLH that offers items at a minimal cost to clients. All proceeds are used for client needs such as prescription co-pays or other needs they are unable to personally fulfill.
"GCLH is here to help," Fike said. "Services are available to any individual in need. While we currently only receive payment via Medicaid/Medicare, we will not refuse services to an individual in need."
Fike noted that a referral is required, but help is available to direct an individual to the proper referral source.
GCLH is fully funded by state Medicaid/Medicare. Fike said the organization is also working to receive payment via Cigna (private insurance).
Until recently, GCLH had never received a grant or significant charitable donation to support the operation of the organization.
"However, GCLH is greatly appreciative of the continued support from other local organizations including St. Paul's, the Civic Club and Oakland Lions Club," Fike said. "These organizations have been extremely supportive of GCLH and our vision."
Fike stated that help is always welcome from members of the community.
GCLH facilitates the Warm the Homeless program each year, which provides adult-sized coats, gloves, scarves, hats and blankets from October through March.
"We welcome donations of lightly used or new items as well as monetary donations to purchase items throughout the year," Fike said.
She also noted that individuals are welcome to participate with clients in such areas as presenting topics on recovery, social skills, teaching a class or any other form of interaction that would be beneficial to them
"Any volunteering or charitable donation is welcomed," Fike said. "Just give us a call."
Another way that community members can help is by learning more about those around them who may need help.
"Mental illness has no face," Fike said. "Anyone can present with a mental illness, as it is very common. We strive to end the stigma associated with this silent illness. We ask the community to help us end the stigma and join together to build a stronger community."
Continue Reading
Garrett County Lighthouse provides services for mental illness – WV News