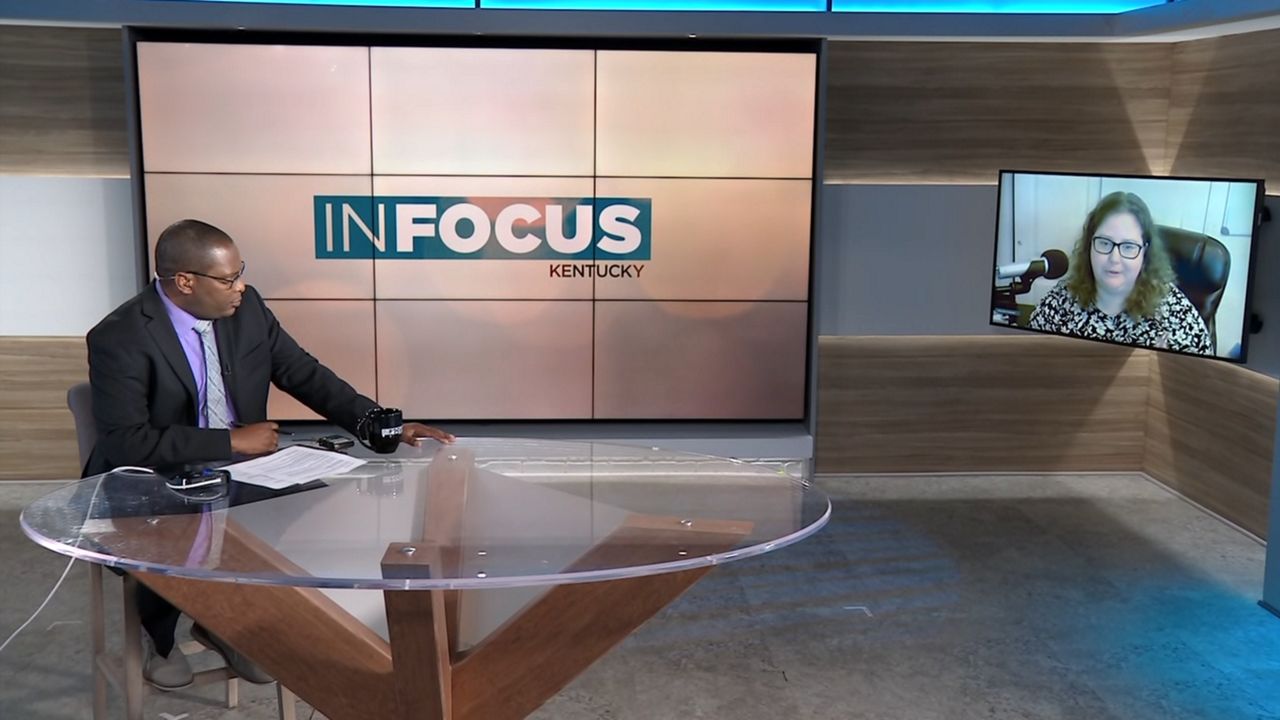 KENTUCKY — Each year millions of Americans face the reality of living with a mental illness.
During the month of May, many organizations are joining the national movement to raise awareness about mental health.
Here in Kentucky, each year groups are working to fight the stigma, provide support, educate the public and advocate for policies that support people with mental illness and their families.
Marcie Timmerman has been the Executive Director of Mental Health America of Kentucky, since 2017 and has been a strong voice for those living with mental illness. She rejoins In Focus Kentucky to discuss information about Mental Health Month tool kit materials and upcoming awareness activities happening during the month of May.
"Our tools to thrive actually is the continuation from last year's tool kit. It all contains a fact sheet around a specific topic. So this year we have accepting reality, adapting after trauma and stress, dealing with anger and frustration, getting out of thinking traps, so those black and white moments, those things that you're doing that are really hurting your mental well-being by thinking and processing big changes. So, those who are dealing with the CDC changes of mask mandate, going through graduations, going through big changes in life, that's a great one for them and taking time for yourself. There's always a real focus on self care. We have all been through a lot in the last year and a half and I think that's what's important is to mention is that this is a mental wellness tool kit. It is really for everyone. There is something for everyone in there, you don't have to have a mental illness in order to be able to use these tools," explains Timmerman.
For more information on the tool kit, click here.