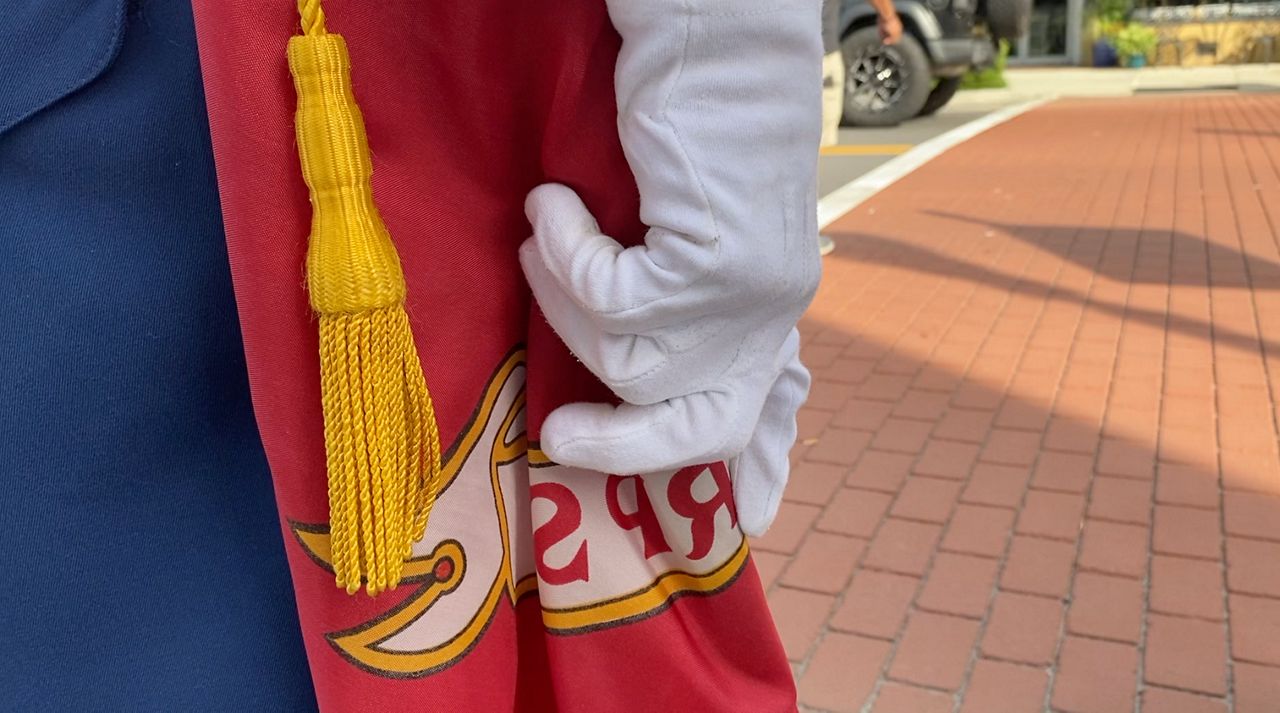 MOORESVILLE, N.C. — A North Carolina military mom is taking action to raise awareness of the staggering number of suicides among active duty military and veterans.
"Being in the military will mess you up, period," said Amanda Race, an organizer for Stop Soldier Suicide.
Race is a Marine mom and organizer of the Stop Solider Suicide Walk.
She says since the day her son, a veteran, left the Corps, he's been a changed man.
"We knew right out the gate with him going into the Marine Corps that we probably wouldn't get the same kid back," Race said.
While many, like her son, do come back alive, they are faced with issues that could last the rest of their lives.
"We are losing 22 a day to suicide, and that's not just veterans, that's active military as well. One every 65 minutes, that's a problem," Race explained.
Posters along the route show the faces of brave men and women in the military who lost their lives to suicide.
"As you walk through the route I want people to look at their faces and understand that sadness doesn't always show on your face," Race said.
Race's passion for this goes beyond the people we've lost. Her son's mental health and his struggles are constantly on her mind.
"Its almost like he doesn't recognize who he was," Race said.
She says sometime his episodes can get really dark and her son's wife will call her in a panic for help.
"When I get a call that he's in the bathtub with a gun to his head and she doesn't know what to do and she can't get him to talk or respond this time, it's scary for a minute until we can get him to snap out of that state of mind," Race emphasized.
Moments like this are why she is so emotional about helping others who may not have a support system.
"I believe it's a cry for help. I don't believe he was trying to kill himself, but I don't think most moms believe their kid would try to kill themselves," she adds.
The morning of the race was emotional.
"It's just making the point, we're getting it out there and it's important. It just shows people care, and there's people stopped in the street, it just shows they care and sometimes you forget," Race said.
They raised over $6,000 in three weeks, which will all go towards the Stop Solider Suicide organization that funds mental health support, therapy and education.
"The fact that these people are serving our country, they are signing their lives over for you, for your freedom, for you! The least you can do is take the time to care," Race emphasized.
If you're looking to get involved or need help, you can contact the organization here by phone at 844-889-5610 or online at StopSoldierSuicide.org ​