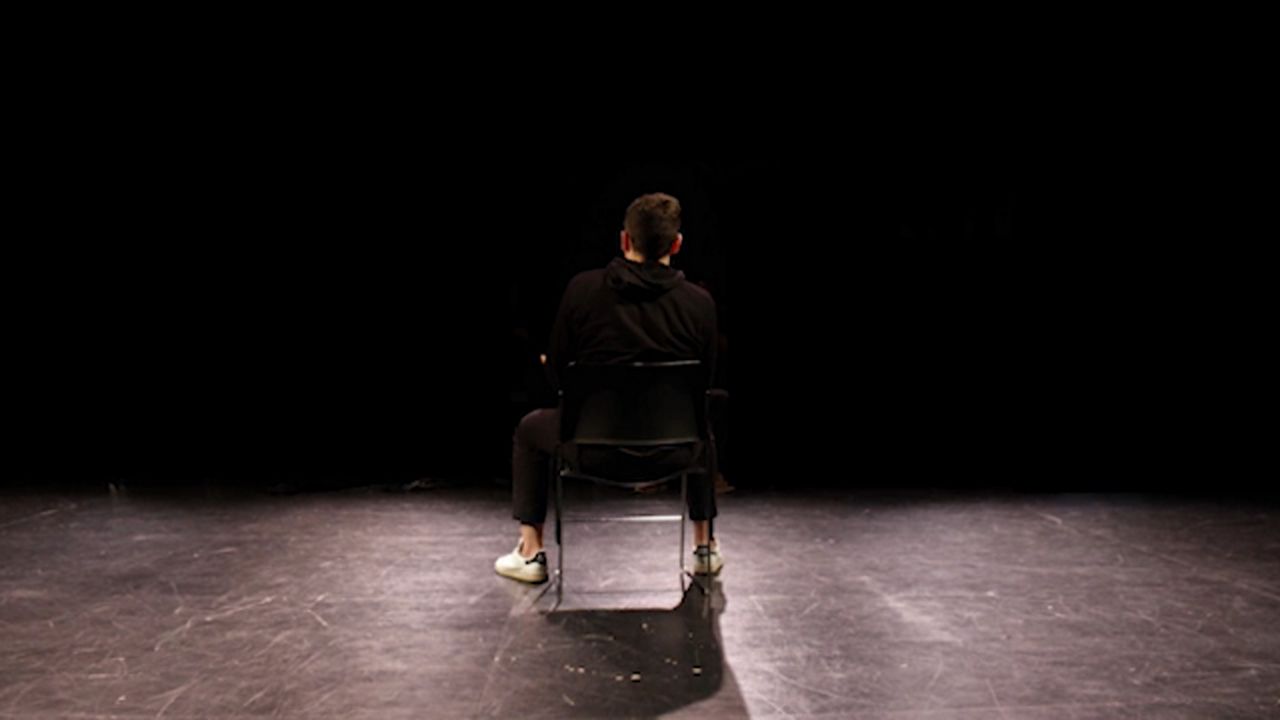 Zachary Burton was finishing up his last year of his graduate school program in Geology in 2017 when everything changed.
"So I had a psychotic break while I was a PhD student at Stanford. And in the wake of that was diagnosed with bipolar, and my then partner at the time, Elisa Hofmeister, we were just struggling to find any semblance of hope, really," said Burton.
From this moment of difficulty, Burton and Hofmeister created "The Manic Monologues," meant to inspire hope and disrupt stigma around mental illness.
"It's very much a nod to 'The Vagina Monologues,'" explained Burton. "What 'The Vagina Monologues' has done in breaking down taboos around female sexuality, the hope was to sort of achieving that same sort of shattering of taboos, but instead around mental illness," shared Burton.
An in-person performance was supposed to take place at the McCarter Theatre Center last year, but due to the pandemic, they have shifted to a new digital platform conceived by director Elena Araoz. Viewers can navigate and chose their own viewing experience of monologues that have been recorded in actors' homes — all free of charge.
"There's a huge emphasis on resources and on accompanying panels. And that has been an emphasis from the get go," Burton said.
Dr. Rona Hu, an associate dean, clinical professor, and psychiatrist at the Stanford University School of Medicine, is a founding advisor to the project. She actually performed her own monologue at the world premiere. She said this time has been difficult for many due to added stressors with fewer ways of coping.
"The first step is to give yourself and other people some permission to have a whole range of emotions and to cope in different ways at different times. So there's just not one way to cope. Writing things down as you're feeling them, they help you clarify how you're feeling, they help get it out of you," said Dr. Hu.
Dr. Hu said, personally, she enjoys "mindless streaming" of TV shows: "Like 'Medici' was very comforting because, you know, Renaissance Italy had a plague and governmental strife. And they survived and managed to birth the most amazing artistic period in history. 'The Great British Bake Off' was comforting because they're never like, 'You're an idiot, how could you do this?' It was sort of like, 'It's a little sweet, do you need a little something to balance it out?'" said Dr. Hu.
Burton's hope moving forward is to arrange performances that can benefit local and national mental health nonprofits, and to remind those struggling that you are not alone. For more information head to mccarter.org/manicmonologues.
"People want to hear these stories. It's time for these conversations and people are sort of embracing mental health, mental illness, in many cases with open arms. So it's just really incredible," concluded Burton.