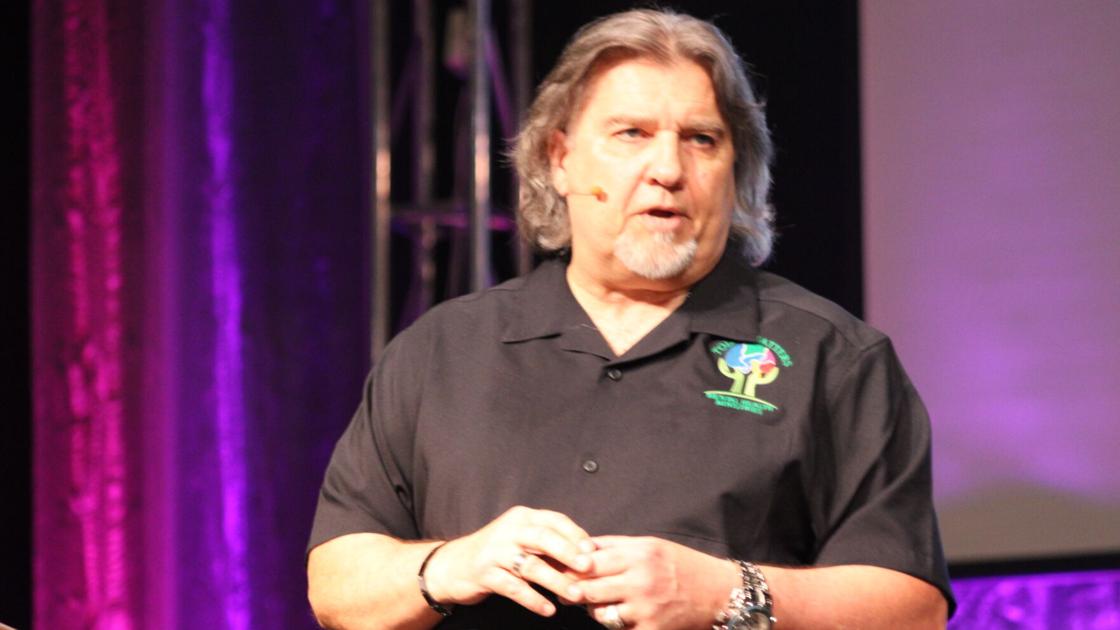 Briyin Butgereit survived battles with a series of mental illnesses and told his story of suffering in silence to commence his program, 'Today Matters Mental Health Ministries.'
Today Matters, held at the 1st United Methodist Church Life Center in Punta Gorda, was created to remove the stigma about mental illness.
"We want to be the voice of the silent in our community," Butgereit said.
As the director of the new program, Butgereit kicked off the first gathering at the 1st United Methodist Church in Punta Gorda by sharing his struggles with bipolar disorder, obsessive compulsive disorder and white matter disease.
"It's a personal passion of mine because I live with mental illness myself," Butgereit told The Daily Sun minutes before he spoke at his program on March 20. "This is the first time I'll be able to share my entire story. With such a stigma, you get judged, labeled, so this here is a judge-free zone."
Butgereit was motivated to share his story after fearing he would lose himself in it.
"Mental illness doesn't discriminate. It's a silent disease," he said. "We can talk about COVID all we want, but the bigger pandemic is the mental illness, because that affects everybody everyday. It's one of those things where we need to start having open and honest conversations about."
According to a recent study from Mental Health America, titled "Mental Health Needs In The U.S. Grew Dramatically In 2020," mental health indications have increased since the beginning of the COVID-19 outbreak. Of the 2.5 million people who participated in the MHA online mental health screening of 2020, nearly 800,000 people indicated having moderate to severe depression. Roughly 37% surveyed indicated having thoughts of suicide or self-harm more than half to nearly every day of the week.
The MHA stated these numbers have unfortunately reached new highs, with mental health restoration to be a priority among the U.S. through 2021.
Butgereit's wife, Kathy, was there to support her husband 's program in the front row.
"I am so proud of him," she said.
Kathy Kresge, chair of the Hospitality Committee for the 1st United Methodist Church, was involved in launching the program.
"I've talked to a number of our church members who have been shut in during the pandemic, and the depression has become a problem. They need something to let them know that they're okay, that they're not alone," said Kresge.
The program will continue to cover topics including PTSD, anxiety, bipolar, depression, suicide, addiction, loss and grief. Today Matters will be held every 3rd Saturday of each month at 4 p.m.
On May 15, former NFL player and Tampa Bay Buccaneer Randy Grimes is scheduled to speak on his opioid addiction that lasted 20 years after he began to treat his career-related injuries with prescription pills.
Following Grimes is Rebekah Gregory, survivor of the 2013 Boston Marathon bombing, who will discuss transforming pain into purpose on June 19.
The 1st United Methodist Church is located at 507 W Marion Ave. For more information, visit whatis1st.com.